Dilip Kaul
NOTE: If you have picture/profile/biodata/songs of this artiste that you would like to share with us, please send it to webmaster@koshur.org. Your contribution will be acknowledged. Thanks.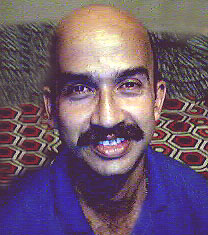 Photo courtesy: Dalip Langoo
Actor, Writer, Poet and Anchor Mr. Dileep Kaul has to his credit a number of Television serials, Stage performances and articles in various journals/ dailies. He mainly writes in Hindi, Kashmiri and English. Mr. Kaul's recent performance in the TV serial LALDED was well received.