Shri Makhan Lal Kaul "Mahav"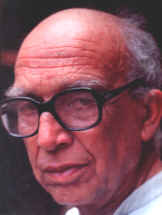 Shri Makhan Lal Kaul "Mahav"
Photo Courtesy: Dalip Langoo
Noted poet and Journalist, started as a teacher but turned to journalism afterwards. Through the literary columns of the newspaper KHIDMAT he gave many budding writers opportunities to express themselves. He had command over Urdu, Hindi, Sanskrit and Persian. A well known Kashmiri poet who excelled in writing humour and satire and made use of the language of the common man most beautifully. His radio talks in Urdu too had their own flavour, but his contribution to Kashmiri lit. is in humour and satire with which he was identified throughout his life.