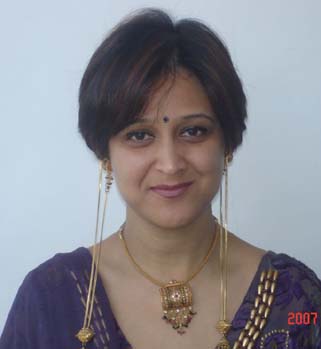 Archana Jalali Tikoo, a renowned vocalist started her music career since early childhood. With music in her genes she has had an illustrious singing career after being trained by her father and guru, Pt T.K.Jalali, an exponent of Agra and Gwalior gharanas and a renowned musician (vocalist and composer) of J&K state.
She did her masters in vocal music from Punjab Univ Chandhigarh and is also an approved and auditioned artist of Radio and T.V. Worthwhile to mention she has countless numbers in Kashmiri, Urdu, Hindi, Gojri and Dogri music and has left an indelible mark on the listeners at state, national and even international level.
Her popularity gained a rising graph with the success of serial "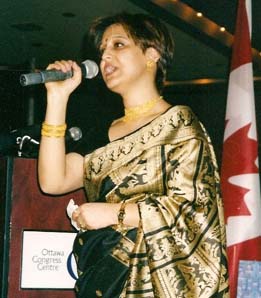 Kashmir File " which had a successful run of over 100 episodes on Doordarshan. Her title song " Maji Vyethi Vandahai paan " , for this serial is still a choice and comfort to the music listeners. Vyeth television came out with two volumes titled as " Ethnic music of Kashmir " featuring songs sung by none other than Archana herself. This exotic treat is followed by " Mani Kaamana " brought out by KOA USA and two volumes entitled " Harmukh Kane " brought out by Harmukh cultural organization Jammu.
She got another album " Soz-e-Dil ", a collection of Sufi and romantic kashmiri ghazals, released in Feb. 2007 in India, which is yet another contribution of her musical creativity and artistic excellence, which was highly applauded by the public and the press. She was a member of various cultural delegations sponsored by J&K Academy of art culture and languages representing the state of J&K in other parts of the country. She also represented University of Jammu in various inter university youth festivals and won prizes for both classical and light music.
During her recent visit to India, she was honored by the J&K Academy of Art, Culture and Languages on 26th Feb. 2007 for her invaluable contribution in the field of music.