Kashmiri Movie - "BUB"
The preview of Kashmiri film -"BUB" was held at the preview theatre - Nehru Centre. To those few who attended , it was a great experience. Few films with 'Kashmir violence' as a theme have come up during the last few years. None could draw a realistic picture that the film "BUB" has succeeded in doing. It is no wonder that it is stated to be based on true incidents. And realistic it is. It sometimes becomes difficult to make realism artistic but the creator of the film Jyoti Sarup has succeeded in both these areas.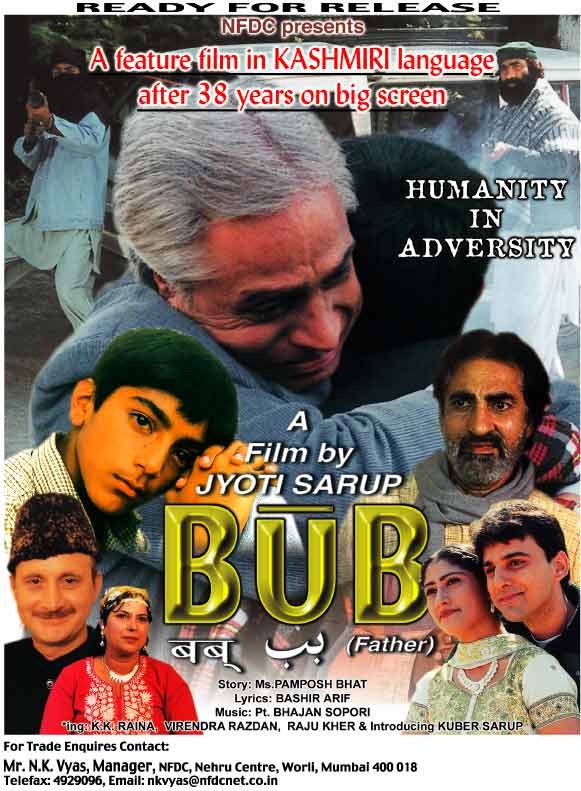 I think it is the third film in Kashmiri, since Manziraat in the early fifties and Mahjoor in the sixties. The dialogues are authentic and crisp. No under or over play. The credit for the plot and script goes to Jyoti's sister, Pamposh Bhat. The music for a change is authentic Kashmiri, by Bhajan Sopori. The lyrics are superb and so are singers' voices, especially Vijay Malla, Kailash Mehra & Gul Akhter.
The actors, are almost all Kashmiri. Mr. K.K.Raina, whose character runs throughout the movie, has done an excellent job. The young Kuber Sarup, 14 years old, does a very superb restrained part. Mr. Virendra Razdan has a special role of a person both naive and manipulative.
The film has English sub-titles (thanks to Shri J.L.Manwati). This will enable the exhibition of the movie in the non-Kashmiri areas as well. I hope we get to view it in Mumbai. It is being released in J&K in July and Music will be released by T - Series. It is a must for all the KPs, if not those friends who evince interest in Kashmir and also regional cinema. Kudos to Jyoti Sarup.
Source: Milchar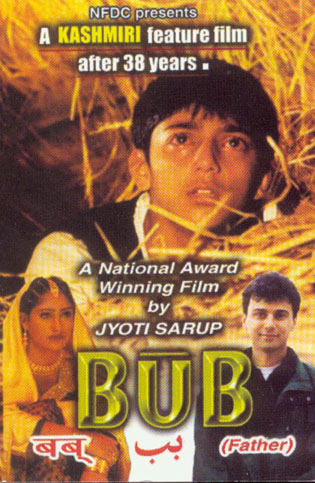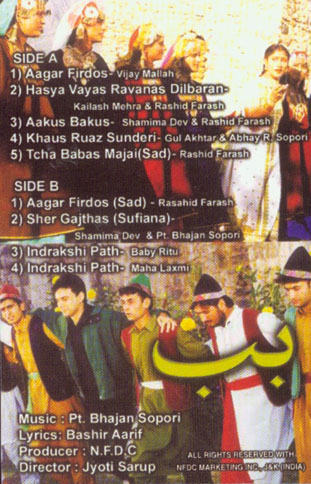 For VCD and songs, contact Sh. Jyoti Sarup at sjyoti@hotmail.com